"One year ago, I felt hopeless, angry and trapped in a terrible situation. I've tried counseling twice in the past, but never did anyone get to the heart of things as quickly or easily as Rory did. I walked into the first session not expecting much more than the usual 'meet and greet.' I walked out feeling–for the first time ever–a sliver of light at the end of a very long, dark, lonely tunnel. His direct approach, insight, sense of humor, storytelling and kindness helped me learn how to face and overcome challenges I couldn't even articulate that first day. With Rory's help, I am now in a place where I feel confident, strong, happy and free. The bonus: as I got stronger, I was able to be more present for my children and help them heal, too. Every day, I thank God for giving me my life back. And I will always be grateful to Rory for helping me through this difficult absolutely essential journey."
–C.D.
"Rory is the 3rd professional we've used over the course of our 24 year marriage and the only one I would recommend. When my wife and I first came to see Rory, we were not in a good place. Rory was able to help each of us understand how to better understand the other and how we could communicate more productively. After about 6 months, we were in a much better place and didn't think we needed to continue the therapy. That was about 18 months ago and our relationship has been better than ever since. Thanks Rory!"
–M.P.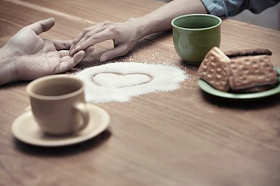 "Rory is simply the best. His super-practical approach, genuine compassion and likeable demeanor make therapy something that I actually look forward to. He has guided me through many tough situations with skillful advice, dedicated concern and a great sense of humor. He's more than just a therapist…he's a good friend. Everyone should be so lucky to have a Rory."
–One of his many fans
"I would recommend Rory to anyone who is looking for insight and perspective into their life. He is perceptive and honest and makes observations that immediately get to the heart of the matter. He always responds to our conversations in a way that is genuine and thought-provoking. His years of experience really inform his ability to connect to those around him. I sought Rory's help at a time when I felt down about my life and wanted to better understand how all the pieces fit together. After spending a good bit of time with him, I realized that he pinpointed the crucial issues I face in our very first meeting."
— Laurie S.
"My husband and I contacted Rory at a very bad time in our marriage. He was able to meet with us immediately which helped to diffuse the situation. After seeing Rory for about 6 months, my husband I felt we were completely back on track. I have since recommended him to other close friends and they have also been very happy."
–Liz
"I've known Rory Gilbert for over twenty years. From outside appearances, I was a happy and successful man. But I wasn't. Rory's hard work helped me untangle that unhappiness. Rory brought compassion, acceptance, and accountability to our sessions, and I have great gratitude for that. I no longer see Rory, a testimony to our success, but he is a friend. I have recommended Rory to many people, including those I love dearly, and I recommend him to you."
— Pat
"Rory is one of the smartest guys I know. He remembers everything and really listens. He has the unique ability to really understand things from my point of view. During my counseling sessions with Rory, I would say you don't always hear what you expect and you don't always hear what you might like, but definitely always hear what you need. I have been sober for 20 years and married for 40 (to the same woman), so I guess it works."
–Ray K.
"I sought counseling with Rory Gilbert during a period of overwhelming stress in my family following the death of my mother. His compassionate, sensible approach helped me gain valuable insight about my feelings and our difficult family issues. I was always rather skeptical about counselors and how they could help me. However, Rory's practical wisdom has benefitted me tremendously. I feel much stronger, more confident and happier. Thank you Rory!"
–Beth P.
"My thanks to Rory for his help and guidance during a very difficult time. With patience, he would listen to my story, give me feedback that would shed light on the situation. He enabled me to see my way out. He not only helped me through that time in my life, he gave me tools for the rest of my life."
–N.S.
"I was lucky enough to stumble upon Rory's name online, and went to see him during a very rough time in my marriage. Within one session I was able to see my whole life-past, present and future–with new insight and clarity. Rory got to the bottom line fast, making everything seem so clear and simple, when before it had seemed so complicated. I would say that within a few sessions the way I viewed my relationship completely changed, and I was able to use this new way of thinking to make positive changes for myself and my family, and still am to this day. Rory loves his work and genuinely cares about his clients. I highly recommend him!"
–anonymous 🙂